Freshman Fall Finals Feels Frantic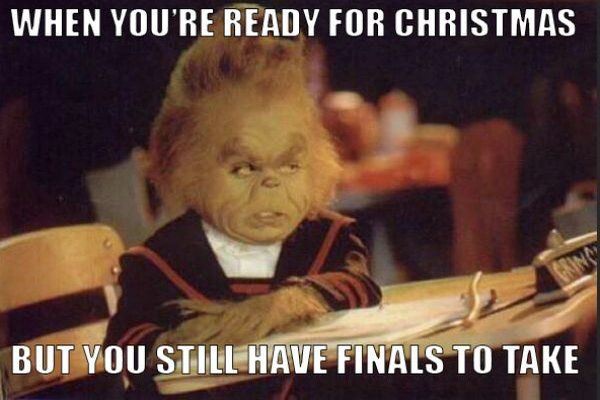 December is usually the season of cheer and relaxation, but for some, anxiety is building. For freshmen, midterms are right around the corner, the Biology Genius Hour project deadline has arrived, finals projects are starting and grades need some special attention.
Students put the finishing touches on their projects and, for some, they can breathe a sigh of relief. 
The Genius Hour was easily one of the more challenging projects of the semester for freshmen. Students were given exactly one month to complete this major test project. Students were not allowed to write essays or create slideshows, nor were they allowed to make Powerpoint presentations. " I just did a Google Site," freshman  Grace Giglio said. "It seemed like the easiest option." 
Teachers challenged their students to create a project that was more creative and different from other normal projects.  Students were to pick a topic covered in their classes from the semester and conduct research. It was a long and tedious process for some, with the checkpoints and requirements that had to be met partway through the process.
Finals were something that have been on the minds of freshmen all week. Many have wondered how hard the tests will be, or if it will even be a test at all, for some of the student's finals will be projects conducted in class.
"As long as you do the reviews, you should be fine," freshman Max Howe said.  In most classes, resources provided from previous class days are allowed to be used on the exams, such as small cheat-sheet index cards and booklets with information on the topic.  
Then again, some exams were not tests at all, but projects. The English project was to create and write your own poem. There were few limits on what you could write about, from Christmas to soccer to ice skating to everything in between. The more tedious part for some kids was having to create a digital illustration. They would have to pick elements of their poem and either find an image off the internet that best fit the theme, or they would have to manually draw the picture themselves. 
As each deadline was met, as each exam passed by, as grades were finalized, the pressure and tension pressed down on the students and began to ease. The semester is nearly over, after all. And the break isn't really that long.  But that short snippet of time is all we need to recharge and relax and catch up on all the sleep we've missed. Just a few more exams to go, and then students and staff alike will be free from the looming pressure of school, even if for only a little while.
When we come back, it will be a whole new year, with a fresh clean slate.