The Next Step: a Senior's Point of View of the Future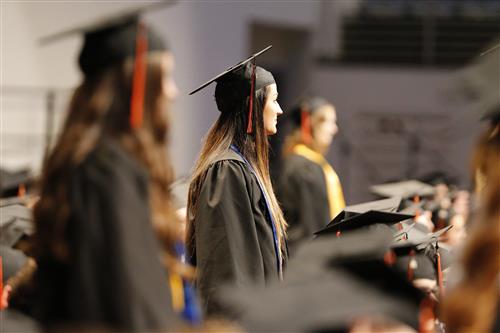 I just recently made a trip to Columbia, Missouri to visit Mizzou. I applied a few weeks ago and got in three days before I left for my trip. It was the perfect setup; number one journalism school in the country, far from home, beautiful campus. I didn't sleep throughout the entire nine hour trip from anticipation.
But there is a fine line between excitement and anxiety.
We arrived in Columbia after dark. We went downtown to eat at a restaurant which was directly across the street from the journalism building. I scarfed down my pizza and convinced my mom we could still go see it in the dark. As I walked under the arch onto the campus, I was filled with excitement. Although looking back, I was feeling these emotions on a different level. I was feeling for the next chapter in my life and what that would bring, and I attached those feelings to this place that was so extravagant and beautiful. But, again, there is a fine line. 
Have you ever had that gut feeling where, for no specific reason, you know you shouldn't be there? Everything was going great the entire morning, but that gut feeling started to linger. It wasn't until later in the day that I knew this was not the place I would call home next semester. We walked into the journalism overview and nothing clicked. I didn't have that fiery passion that I wanted to have; that I expected. And that terrified me. 
I think the terror takes root in the fact that we are making a decision that feels like will affect the entire course of our futures. How are we supposed to know, at 18 years old, what we want to do for the rest of our lives? It is something that causes a lot of anxiety from the unknown, which can be stressful, especially at a time in our lives when stress levels are already through the roof. 
These feelings are something that should be talked about more. I think it is more common in our friends and peers than we can even imagine. If we share these feelings and anxieties, we can start to take that load off of our shoulders and gain support from those around us. After all, we are all entering the looming cloud of adulthood, and we need all the support we can get.