How COVID-19 Changes the Freshman Experience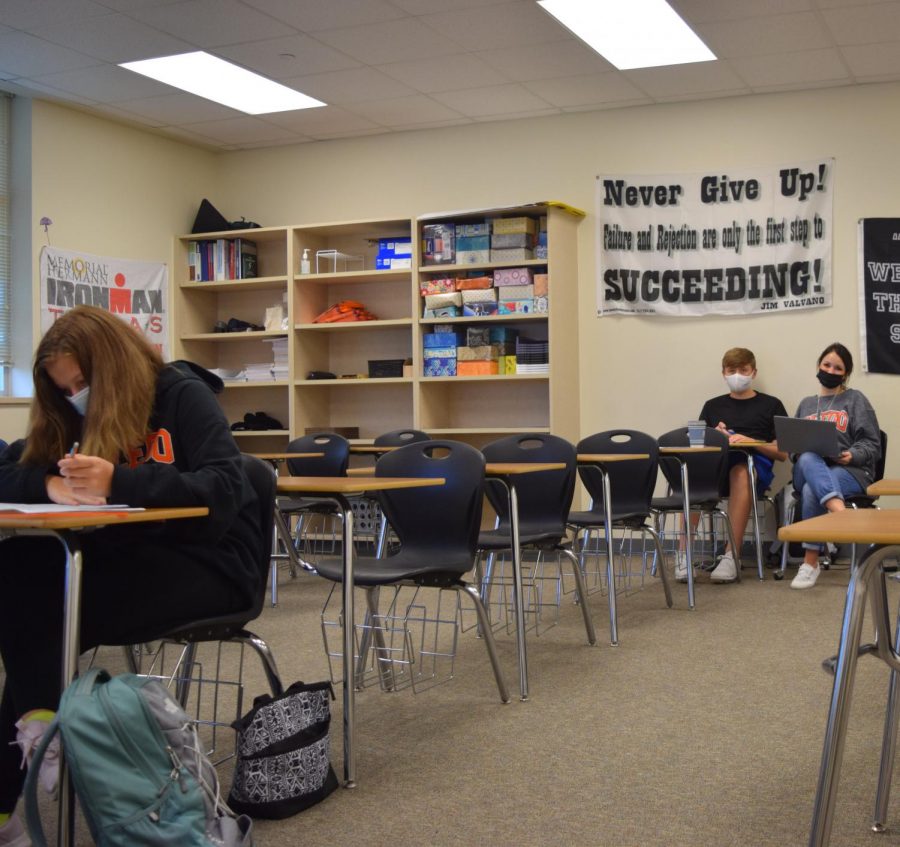 COVID-19 has changed the lives of many people including elders, employees and teens. One thing I've noticed as a freshman during this pandemic is that things are definitely not what I expected, and I have a feeling everyone else can agree. 
As a kid, I always thought high school would be this glorious place where everybody had their own space to fit in and you would make the memories of a lifetime. Although we're only at the beginning of our high school career, COVID-19 has made it very difficult to make the most out of it. 
For example, students can only sit four to a table at lunch because of the new rules set in place to allow as much social distancing as possible. But to new freshmen this is terrifying. 
"You feel obligated to choose between your friends," freshman Abigail Franklin said. 
As many of you know, freshmen are still trying to find ways to fit in and find who they are going to be now that they are entering a new chapter of their lives. Now that kids have to social distance themselves from their friends, I feel it has made it easier for students to feel left out. 
Another thing I've noticed is that freshmen have had a hard time accessing our online school work. Normally we have always used Google Classroom, but since we have been in lockdown, AHS has switched to using Canvas. Students have had trouble finding assignments as well as turning them in. 
"Teachers are assigning students work in different ways, so students don't know if it needs to be a text entry or if it needs something to actually be uploaded so it has made it more challenging," freshman biology teacher Mrs. Black said. 
Because students have trouble with this new platform, their grades have been slipping.
Last, but most definitely not least, a huge change to this school year has been sports. Because of  COVID-19, all sports have been delayed. Instead of starting at the beginning of August, UIL Texas changed the dates to end of September. This has been very difficult for all students in UIL activities. 
Freshman don't get to experience the sports like normal this year. People cannot come watch the freshman volleyball games and freshman football hasn't even started. Not to mention, this year because of social distancing guidelines, we can not hold pep rallies. Therefore, freshman students have not fully experienced Aledo High School sports the way that sophomores, juniors and seniors have in the past.
Everyone has different expectations going into high school, but for me COVID-19 has changed my perspective drastically. Researching this has opened my eyes to the many different ways our school has changed, and how crazy it really is to be living through this. 
Students are starting to feel more comfortable with the way we are living in this pandemic, and it is starting to become second nature to us. Schools are still making changes to everyday school activities to ensure that their students and teachers are learning in a safe environment. 
Leave a Comment