Senior year on a budget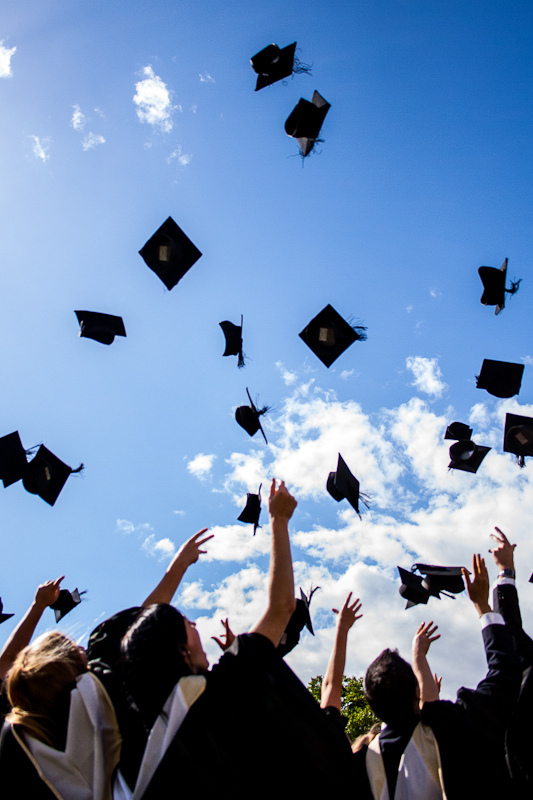 It's senior year, and the future is approaching. The much awaited prom, graduation and college are all just around the corner, and freedom awaits. But at what cost? Senior year is possibly the most costly year, with purchases hiding in every hallway. For some, these costs have no impact on their parents' bank accounts. But for those trying to save money while still having an exciting and breezy senior year, help is only a paragraph away.
Graduation is coming and sooner than one would think. The first semester is nearing its end, and the final days of high school are only months away. But cap and gowns can be expensive if students don't know to avoid getting lured into packages filled with useless bumper stickers and other overpriced objects that do not not pertain to graduation day. Instead of paying for a whole package that's advertised when students get the packets, go to the Herff Jones website and make a personal package.
To do this, go to herffjones.com, then look up Aledo High School, and all things Aledo should pop up. Click the blue window titled "Shop caps and gown," then once the new page loads, click "graduation products" in the middle of the top of the page. This page will show all the packages listed in the packets given to students, but after scrolling all the way to the bottom, there's a little green arrow that's labeled "shop individual products including cap and gown." The first step is choosing the cap, gown and tassel unit, which is $40. If students choose to buy only this, they save almost $50. Don't buy things that no one needs or wants from an already existing package when customizing one to fit personal needs is more cost effective.  
Before students can even worry about graduation, there's prom. Prom has been built up students' entire lives in movies and TV shows. It's supposed to be a magical night filled with joy and beautiful dresses. But the cost of prom, especially for young women, can build up quickly. From a survey done by Visa, it found that the average family will spend about $1,139. According to thumbtack.com, the average cost of getting makeup done professionally is $110 to $160. Getting hair styled can be $80 to $130 and getting nails done is about $20 to $50 depending on the polish and style of the nail. If a fake tan is on the to-do list, a tanning lotion can be $5 to $30, a spray tan can be $25 to $50 done by a machine or $35 to $70 airbrushed by a professional, and a tanning bed is about $15 an hour. This all adds up to about $215 at the least and about $410 at the most, and it's only the beauty portion. A Sherri Hill 2019 prom dress can be up to $1,700, found on onlineformals.com, and the cheapest is $298. Shoes from Macy's can be $69 to $109. To finish the ensemble, a fresh flower corsage can be $15 to $45. Things like hair accessories and a bouquet are optional, and add more costs. In total, the least someone would spend is about $597 and the most is about $2,264.
So how do female students avoid spending up to thousands of dollars for a one night event? Start by looking for things students may be able to get done by themselves or a close friend or relative for free, like hair and makeup. This already lowers costs by $190 to $290. For a manicure, look for places that are fairly priced while still doing a good job. Locally, there's Orchid Nails & Spa, who offer a pleasant experience and fair prices. Then, maybe skip fake tanning as a whole. Although some women fear looking too pale or pasty, looking like an orange on prom night would be much worse. But here are the most important savings: the dress and shoes. Don't fear buying a cheap dress, because if bought from the right place, it looks as expensive as any other dress. If the drive doesn't matter, Gala Formal Wear in Grapevine Mills offers a large selection for all sizes, and the sale section is always filled. They also offer a fair selection of shoes, and some are even on sale for about $20. Lastly, things like corsages can be skipped too. Few people want to have real flowers on their wrists until the early morning and the corsage can't be put in a vase and saved for a couple days like a regular bouquet. Additionally, doing things like getting a friend to take prom photos, or driving yourself can save more money. Students can still have a magical movie-like experience without the movie budget.
After prom and graduation are all said and done, it's time to go to college. Parents must ship their kids off to different cities, states, or even countries. Students are excited and ready to start their adult life. But dreams of college can easily be destroyed by the overwhelming costs. Unfortunately, there are no life hacks for paying for college, but there are tons of ways to earn money for college. If the student is academically exceptional and within the top 10% of their class, merit based scholarships or grants may be within reach. To apply for scholarships within a college, usually the only steps are applying online. The college will let students know if they've been awarded the scholarship or not sometime before their fall semester starts.
If their grades aren't totally outstanding, but they still need money, look no further than need based scholarships/grants, which can also be provided by the student's college, or even the government. The stipulation for need based scholarships/grants is that there must be a need, meaning you or your parents income has to be below a certain amount before taxes, which varies college to college. Those looking for need based scholarships/grants need to fill out their FAFSA (Free Application for Federal Student Aid) form if they want assistance. There's also outside merit based and need based scholarships offered by Texas or clubs/organizations.
If a student falls into neither the merit based or need based scholarships, they may find themselves stuck. Have no fear, though, as there are plenty of essay or heritage scholarships, and many more unknown or odd scholarships that no one really knows about, and they're all a Google search away. These can be easy to get too, since few people know they even exist.
Students and their parents don't have to break the bank trying to pay for all the senior year essentials, nor do students have to miss out on experiences because of a lack of money with smart ways to save. There's plenty of options and ways to have the memorable experiences without spending hundreds or even thousands of dollars senior year.