Hip-hop's continuous dismissal of abuse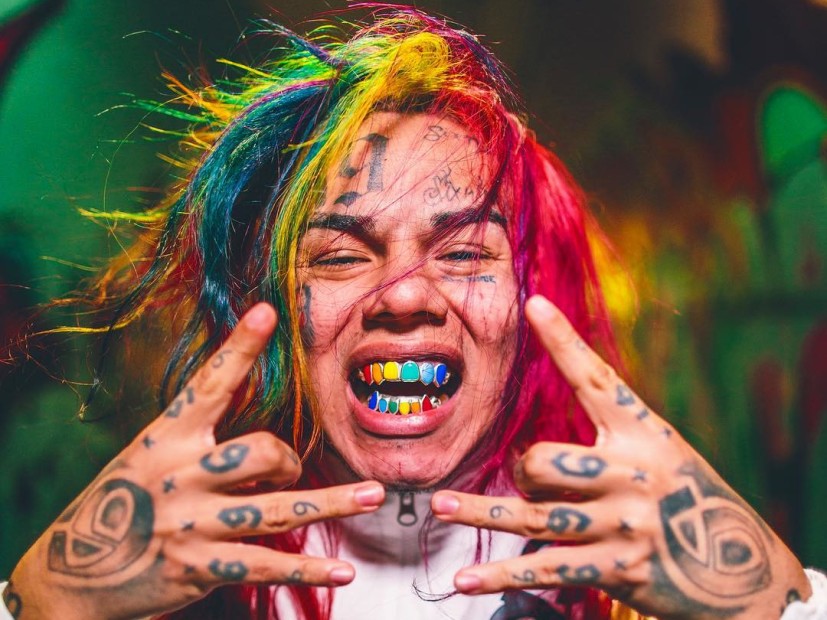 I love Tupac, Biggie, Migos, the whole lot of modern and '90s rappers. But while I love hip-hop, hip-hop has never shown much love to women. From the irreverent Tupac Shakur to the extremely controversial 6ix9ine, hip hop isn't short of rape, abuse and pedophilia allegations. Hip-hop has a history of a general disregard of women and the men who abuse them, shown in the lack of prison time, the collaborations with known abusers, and fans undying love for artists who have abused women.
Just this October, infamous Brooklyn rapper Tekashi 6ix9ine evaded justice and was given four years probation in his child sex performance case. 6ix9ine, who was 18 at the time of the incident, was seen in a video engaging sexually with a 13-year-old girl. He knew she was 13. He plead guilty to the charges. 6ix9ine, and I do not say this lightly, is a pedophile. But he's not alone.
R&B musician R. Kelly has a long string of engaging underage girls in sexual actions. He illegally married 15-year-old Aaliyah when he was 27. Although Aaliyah denied these allegations before, her family later had the marriage annulled on her behalf in court in 1998. On February 3, 2002, a video surfaced allegedly showing Kelly engaging in sex with, and urinating on, an underage girl. Although Kelly claimed he was not the man in the video, he was indicted with 21 counts of child pornography in June 2002. After months of stalling, in 2008, the court eventually found Kelly not guilty. The verdict may have been not guilty, but that doesn't mean Kelly is without guilt. His adventures in taking advantage of underage girls didn't cease in the late 90's/2000's. BuzzFeed News reported in 2017 that Kelly was accused by three sets of parents who said Kelly held their daughters in an "abusive cult." Kelly was again accused of misconduct in early 2018 by a former partner and supposed member of his "abusive cult" who claimed that Kelly intentionally infected her with a sexually transmitted disease. A representative for Kelly stated that he "categorically denies all claims and allegations." Nothing has ever happened to Kelly through these charges and allegations.
There are many variables as to why these men aren't sentenced for taking advantage of girls, but the most obvious is always fame and money. Does a wealthy hip-hop star even need a trial when you can pay everyone to bend to your will? America's justice system doesn't often account for above average citizens. If one is wealthy, laws don't apply to them the same as they do everyone else.
But the justice system isn't the only party failing to hold these men accountable. XXXTentacion, a young rapper who was controversial even after his death on June 18, 2018, was charged with beating his pregnant girlfriend. The death of a young, talented kid is often sad, but since X's death, everyone seems to be avoiding the fact that he was awaiting trial for assaulting his pregnant girlfriend. During his life, many die hard X fans claimed his girlfriend was lying, but months after his death, audio surfaced of X admitting to beating her and making her fearful for her life. He is heard implying that he shouldn't have ever trusted her, but now that he's started either psychologically or physically abusing her, she doesn't let him down. He ends his confession with a chilling statement.
"And from there, the whole cycle went down. Now she's scared. That girl is scared for her life," said X. Later in the tape, he also said that he would "…kill that [girl] if she play with me."
X fans once again saw no flaws in the late rapper, and said the audio was edited to implicate him. Towards the end of his life, X did make an effort to make up for his past actions, like the fundraiser he was supposed to host the coming days after his death. But it's ignorant to dismiss what an artist may have done because you're a huge fan of the music. Rap fans often let the slights of their favorite artists be dismissed and forgotten. The fans let bad people with subjective good music continue to profit and thrive even though they deserve a prison cell. Fans are a huge reason none of the artists who have committed sexual abuse or other abusive acts never get any sort of justice or feeling that they did something wrong. They don't lose their job and they only suffer slight damage to their reputation.
Women in the hip hop industry are also ignoring these unfortunate occurrences. Female rappers have not spoken out about their male counterparts or their alleged crimes. Some even collaborate on songs with them and spur them further into the spotlight, like Nicki Minaj did with pedophile 6ix9ine. 6ix9ine still had a following before his song with Nicki Minaj called "FEFE", but after its release, 6ix9ine was thrown onto the Billboard Top 100 and everyone raved about the new song. Minaj appears to now be close friends with him, despite his crimes against young women. Although Nicki is the only woman currently actively friends and a supporter of artists like 6ix9ine, no other female artist has spoken out or taken a stand against those artists. Their silence is complacency and support. The only artists to speak out against 6ix9ine and the like are male, like Trippie Redd.
The fans, fellow artists and a long broken justice system continue to let abusive and pedophilic men of all industries to get away from sentencing and punishment. Maybe one day the courts will put money and fame aside. Maybe fans will come to terms with their problematic favorite artists. Maybe fellow artists will call out their counterparts and stop supporting them. A responsibility should be felt by the people to call problematic artists out. Until then, hip hop is filled with amazing music, but a lack of amazing characters