NAHS Hosts Art Show and Auction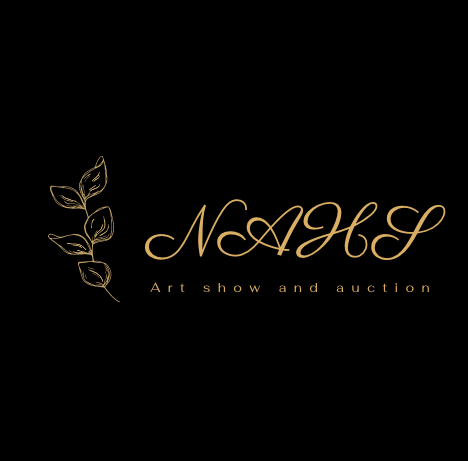 Tuesday evening from 6:30 to 8:30 p.m. the National Art Honor Society is hosting an art show and silent auction. Students, parents and teachers are welcomed. Students are selling pieces of art they have spent many weeks working on. 
To continue, art teacher Melba Poppe is helping host the show and auction along with the National Art Honors Society. 
"There will be work that will be on display that belongs to the AP art students and other students," Poppe said. "We're going to also have silent auctions that businesses have contributed." 
Many businesses have been able to contribute to the auction. The businesses have been able to help with raising the funds. Crafts will also be displayed that students have made throughout the year.
"This is the first year that we have ever had this particular type of fundraising event specifically for the National Art honor society," Poppe said. 
To follow up, the students were able to raise around 2,600 dollars. The NAHS is planning to use the money to take a trip. Junior and Vice President of fundraising and events Olivia Fowler took part in planning the art show and silent auction. 
"We really want to be able to go on a trip and then go to some art galleries," Olivia Fowler said. Maybe in Fort Worth, or Dallas."
The National Art Honor Society was able to sell around twenty pieces including buttons, ornaments and tote bags as well as artworks made by the students. This is the first year NAHS has done a silent auction and talent show. The whole event was hosted by senior Luke Mays and President of NAHS, junior Anna D'Avino and Vice President of NAHS and Olivia Fowler. 
"This whole process was a bit stressful just because of the timeline, but overall very rewarding," Fowler said. "I went out and so did the other members of our organization and held the silent auction. We were able to get donations from various places around the community and in Fort Worth." 
With getting donations from other people outside the community, it was very gratifying for the students to be able to sell their pieces to people they didn't even know.  
"We sold that art that we spent so much time making so overall it was just very rewarding to see people want this," Fowler said. " It wasn't just our parents coming to coming to buy our stuff, it was people from around coming to look and buy and it was really rewarding."