Dallas Stars Four Game Win Streak, Is It Enough For The Playoffs?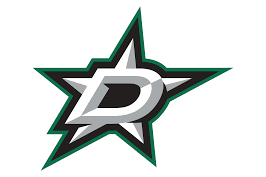 Three weeks ago it looked like the Dallas Stars were treading in deep water with how they were playing, but after a four game winning streak something has changed. 
One of the biggest critiques that could be made against the Stars was their lack of offense. In the last four games they have scored at least three goals, and in two they even scored five.
Dennis Gurianov and Jamie Benn have both found their way. After Jamie Benn was moved from left wing to center, he has been as dominant as ever. In April alone Benn has four goals and six assists. Gurianov has three goals and five assists in the month of April, and he even gave the team their first shootout win since March 14.
Rookie Jason Robertson hasn't been playing like a rookie. In his first season in the NHL he has 35 total points after 40 games, and has scored six goals in the past 10 games. With every game he seems to climb higher and higher on analyst's Calder (rookie of the year) watchlist. 
The defensemen have been playing some of their best hockey of the year. In the last four games the defense has been near perfect, only letting in snipes and occasional deflections. Miro Heiskanen and Jamie Oleksiak have shown a ton of chemistry that has built up this season, and trade deadline newcomer Sami Vatanen has done well when paired with Andrej Sekera.
Anton Khudobin and Jake Oettinger have been playing great as of late. The two goalies are averaging two goals against per game and recently Khudobin only let in one attempt on a shootout against Detroit. 
However, injuries are still plaguing the Stars. Right wing forward Alexander Radulov (core muscle) and goalie Ben Bishop (knee) have been deemed out for the remainder of the season. Joel Kiviranta (lower body) hasn't played since March 21. 
Star forward Tyler Segiun has the possibility to play before the regular season ends. During last year's playoff run Seguin had a torn labrum in his hip. This injury has sidelined him for the whole season up to this point. Most recently he has been seen skating during practices. 
The Stars have three games in hand over the current fourth place Nashville Predators, and are only a win away from tying with the Predators for that last playoff spot. Nashville has a tougher remaining schedule compared to the Stars. With a four game winning streak nearing the end of the season, the Stars look to be on pace for the final playoff spot in the Central Division.