Top 5 Christmas Songs This Season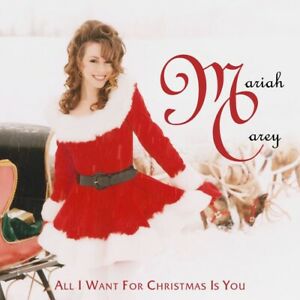 Christmas time is filled with hot cocoa, presents, joy, and of course, Christmas music! From listening to Christmas tunes all year round or only listening to it during Christmas time, it is still one of the most joyful things to do.
Here are the best modern Christmas songs to listen to during these holidays:
1. "All I Want For Christmas Is You" by Mariah Carey
This go-to party song has been an ultimate bop since it's release twenty five years ago and still lands No. 1 on the Billboard Holiday 100. This song would be perfect for a duet with your loved one or best friend for a night of Christmas Karaoke. 
2.  "Santa Tell Me" by Ariana Grande
Grande's song was an instant classic when released in 2014. In the song, she is asking St. Nick not to have her fall in love with a guy if he will not be in her life next christmas. This song is an awesome song to jam out to on during a car ride to the slopes. 
3. "Mistletoe" by Justin Bieber
This song comes from Justin's first Christmas album, Under the Mistletoe. In 2011, Justin told MTV News, "It's something that I feel like they're going to be singing every Christmas." This song is a perfect way to get in a good mood while getting ready. 
4. "Baby It's Cold Outside" by Idina Menzel and Michael Bublé
Michael Bublé's version of this song has always been favorited by fans but when he and Idina Menzel sang it as a duet, fans had a new favorite. Curling up in a blanket, with a hot cocoa by the fire? This song is perfect for that. 
5. "Drummer Boy' by Justin Bieber
This song is a classic that most everyone knows. It has been favored by people all over since its release in 2011. This song is most definitely a staple for a Christmas rap battle!
Christmas music is filled with joy and happiness which helps bring the Christmas spirit to anybody's home, party, or just a drive downtown. These songs should be a part of everybody's Christmas playlist this year!