Quarterfinal showdown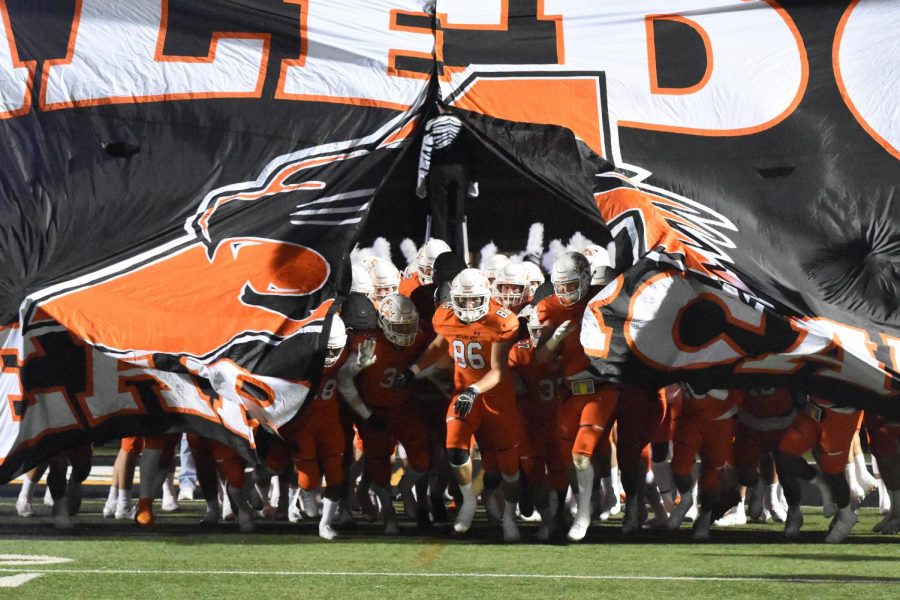 The Bearcats will play in the quarterfinal game against the Ennis Lions on Dec. 6.
Last week, the Bearcats beat Red Oak 34-14. 
Jake Bishop threw for 109 yards and a touchdown pass. Jake McClellan ran for 178 yards with two touchdown rushes. The defense caused two turnovers and recorded four sacks.
Both Enis and Aledo are undefeated in district play and have overall records of 12-1 coming into the game. Enis has only allowed 176 points this year on defense while Aledo has allowed 220. 
On offense, Enis has scored 436 points while Aledo has scored 699 points this year. 
The game is looking like it will be a high scoring effective offense versus a sturdy shut out defense, and will be decided late in the waning minutes of the fourth quarter. 
The game will be at Ford Center at The Star on Dec. 6 at 7:30 p.m. 
If Aledo advances, the next playoff game will be on either Dec. 13 or Dec. 14.