2019 Elections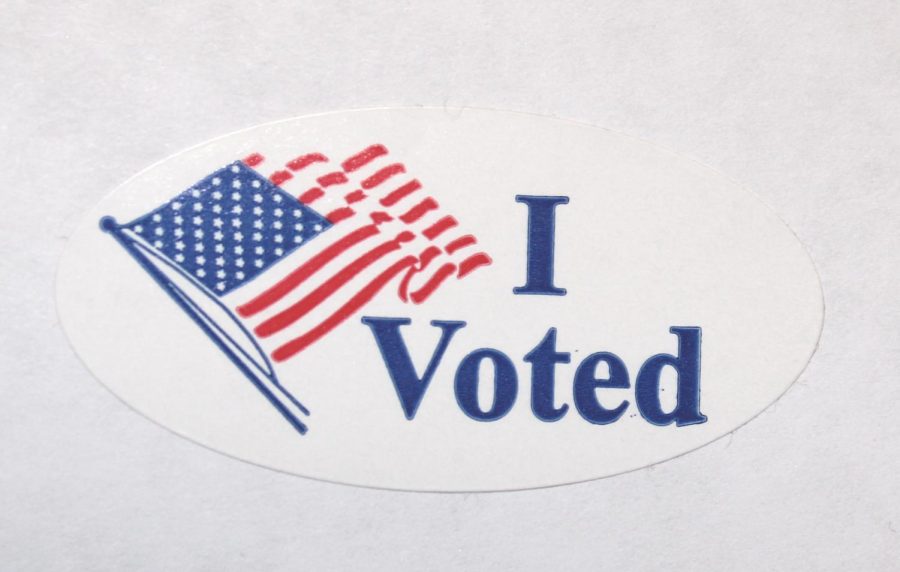 Though there were no Congressional or Presidential candidates on the ballot this year, there were plenty of propositions put forward to better the state and community. 
Much of the focus in the district was on the 2019 Bond, which, fortunately for the schools, passed. This allows for the building and updating of schools and a major transportation overhaul, both of which will tackle the emerging overcrowding issue. However, there was more to this election than just the Bond.
Proposition 1:
Allowed to Serve as Multiple Municipal Judges AmendmentThis one is pretty self-explanatory. It proposed allowing any one elected municipal judge to serve in multiple municipalities at the same time.
Supporters of this amendment hoped that it would allow judges who worked part-time in municipalities that could not afford a full-time judge would be able to work in different cities and make a livable income. It was also believed that this would allow any city to have a judge, even if there was no one willing or qualified to fill that position, promoting the jusicial system and, through it, public safety
Opponents of this amendment felt that it would keep judges from focusing on their local municipality, impairing the judicial system.
This amendment did not pass, as 65.44% of the voters rejected it.
Proposition 2:
Water Development Board Bonds Amendment
This amendment is intended to allow th Texas Water Development Board to issue bonds (not exceeding $200 million) for financial assistance in "economically distressed areas," according to Ballotpedia. These bonds would fund water supply and sewer service projects in impoverished communities.
Supporters of this proposition claim the necessity of this amendment to provide citizens with access to safe and clean water.
Opponents fear that the issuance of these bonds would dramatically increase state debt and that the funding for these projects could come from existing discretionary revenue.
This amendment passed with 65.62% support from the voters.
Proposition 3:
Temporary Property Tax Exemption for Disaster Areas Amendment
This is another fairly self-explanatory proposition. It essentially allows the Texas legislature to lower the property taxes temporarily for homes in areas denoted by the governor as disaster areas.
Voters who supported this amendment felt that this tax exemption would help disaster relief and would be less costly than the current process to reappraise properties following a disaster.
Those opposed felt that this amendment is unnecessary and could potentially draw out the reappraisal process.
This amendment passed handily, with 85.09% of voters supporting it.
Proposition 4:
Prohibit State Income Tax on Individuals Amendment
This is perhaps the most controversial amendment proposed this election. It is intended to make it much more difficult for the state to enact an income tax on individuals, by requiring an additional amendment to authorize one. Policymakers hope that this will make it essentially impossible for a statewide income tax to be instituted.
Supporters of this proposition believe that it will provide protections for individuals and support economic growth. Many people and businesses are drawn to Texas because there is no state income tax, so by prohibiting one, it is ensured that this influx of business will continue.
Opponents of this amendment fear that there will come a time in the future when an income tax is necessary, and it will be extremely difficult for the people of that day to impose one. They are also concerned, because the amendment replaces the existing income tax requirements in the Constitution, which force a portion of the revenue raised from income tax to go toward education.
Though it was hotly debated, this proposition ended up passing with 74.41% of voters in support of it.
Proposition 5:
Sales Tax on Sporting Goods Dedicated to Parks, Wildlife, and Historical Agencies Amendment
Though the proposition may sound like it was intended to add an additional sales tax, in actuality, it only dedicates revenue from the existing sales tax toward the Parks and Wildlife Department and the state Historical Commission and not for other uses decided by the legislature.
Supporters of this feel that the state parks are in desperate need of more funding to support industries such as fishing, hunting, tourism and wildlife management.
Critics fear that legislature would be unable to prioritize funding effectively if the majority of the state sales tax was required to go toward parks. Most of the concerns regard budget flexibility for legislatures.
This amendment passed with an overwhelming majority, 88% for compared to 12% against.
Proposition 6:
Cancer Prevention and Research Institute Bonds Amendment
This proposition may seem inconsequential at first glance, but it had its opponents. The purpose of this amendment was to "allow the legislature to increase the maximum amount of bonds for the Cancer Preventioni and Research Institute of Texas from $3 billion to $6 billion," according to Ballotpedia.
Many supporters, most notably the organizations Texans Fighting Cancer and the American Cancer Society, felt that this amendment would allow Texas to continue its excellence in cancer research and prevention, and the benefits stemming from that would "far outweigh the direct commitment of taxpayer resources and state debt," according to the Texas House Research Organization.
Opponents mostly felt that the additional pressure on taxpayers and increase in state debt would make this amendment undesirable and unsustainable. Many hoped that the legislature could find a more self-sufficient approach to funding this important research.
This measure passed with 64% of the popular vote.
Proposition 7:
Increase Distributions to School Fund Amendment
This amendment is poised to allow the transfer of up to $600 million from the Permanent School Fund (PSF) to the Available School Fund (ASF) by the Texas General Land Office (GLO) and the State Board of Education (SBE). Simply put, this amendment should allow more funding for public schools from sources other than local property taxes.
Those who support this amendment believe that it would help alleviate the financial stress on school districts and those living in the district.
Opponents of this proposition are fearful that less money in the Permanent School Fund would force lower funding, as, according to the League of Women Voters of Texas, "The State Board of Education is required to make a percentage-based biennial distribution to the Available School Fund. If they have less money in the Permanent School Fund, it might result in lower overall school funding." There is also concern that this money will be spent in investments not desirable to the majority of the population.
Though it had its critics, this amendment pass with 74.12% of the vote.
Proposition 8:
Flood Infrastructure Fund Amendment
This proposed to create a Flood Infrastructure Fund to be used by the Texas Water Development Board to finance relief from floods. It transferred $793 million from the economic stabilization fund to create this new one. However, this was a one-time deposit, and in the future, its funding would come from bonds, interest, donations, and more.
Supporters are hopeful that this fund will allow the state to be better prepared for natural disasters; this amendment was drafted in response to Hurrican Harvey, which devasted the Houston area. They also understand that this was only a one-time usage of money from the economic stabilization fund, and will therefore not drain it and will leave the state capable of handling emergenices.
However, opponents are aware of existing funds to deal with disaster relief, and recognize that the proposition in relatively liberal in its usage of state funds for disaster relief rather than the traditional federal and local.
This amendment passed with 77.83% support from the voters.
Proposition 9:
Precious Metals in Depositories Exempt from Property Tax Amendment
This proposed to allow precious metals in precious metal depositories to be exempt from property taxation.
Some who supported this proposition were hopeful that this amendment would make Texas's precious metal industry more competitive, as many other states have tax similar tax exemptions. 
There was not much organizaed opposition to this proposition, but some feared tax exemptions "in the wake of property tax revisions" could potentially weaken the economy (The Dallas Morning News).
Though there were seemingly no strong feelings on either side, this was a tight vote, and it passed with only 51.6% of the vote.
Proposition 10:
Transfer of Care of Law Enforcement Animals Amendment
This proposition was likely the least controversial of this election. It allowed for the "transfer of a law enforcement animal, such as a dog or horse, to the animal's handler or another qualified caretaker if the transfer is in the animal's best interest," according to Ballotpedia. Prior to this amendment, when service animals were retired, they were treated as surplus government property, and were either auctioned or euthanized. This new amendment would allow the animal's caretaker to keep the animal after the law enforcement agency chooses to retire it.
This proposition has garnered support, as it "ensures the wellbeing of law enforcement animals" and makes it easier for the animals' caretakers to adopt them by removing the fee or the auction.
The only arguments against this were that it would remove the auction, raising no revenue for the state, and it may cause conflict if an animal has multiple caretakers.
This measure passed with a huge level of support, with 93.75% of the vote.