Playoffs in Picture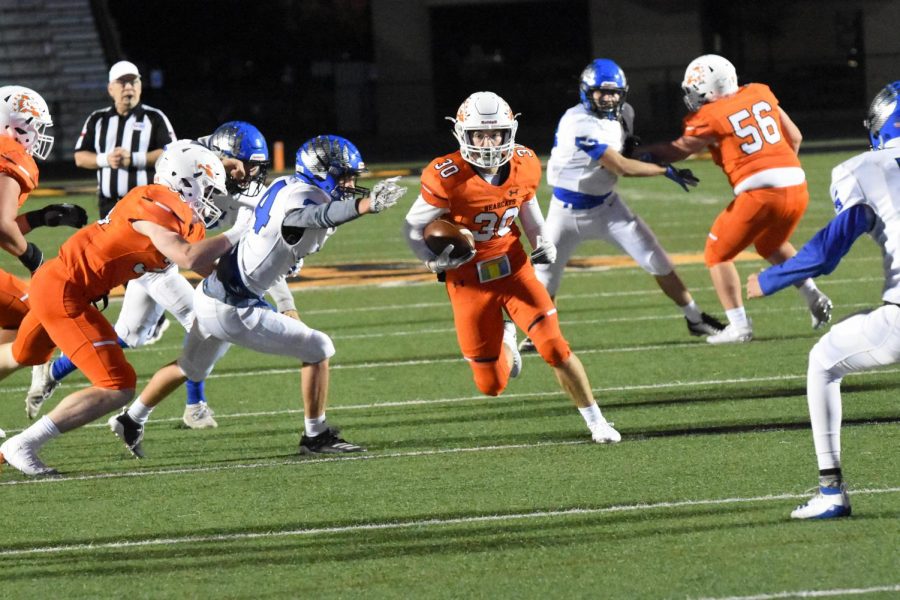 The first playoff game for the Bearcats is Friday Nov. 15, and the Bearcats will take on Kimball High School (Dallas). 
Last week, the Bearcats beat Arlington Seguin 56-13. The Bearcats combined for over 100 yards passing and 100 yards rushing. 
Last week's win marked the end of the regular season, and the Bearcats finished with an undefeated record in district play and a total record of 9-1. Kimball is 4-3 in district play and 7-3 overall coming into this game. 
The game will be at Bearcat Stadium on Nov. 15 at 7:30 against the Kimball Knights. If the Bearcats win this game their next playoff game will be on Nov. 22 or 23.