Spooky New Releases Just In Time for Halloween
"Haunting Of Bly Manor"
This thrilling spin off to Netflix's "Haunting Of Hill House" follows the story of Dani Clayton. Dani Clayton, once an American schoolteacher, journeys to England and takes a job as a nanny at Bly Manor, but she's brought a ghost with her, and it seems to have made some friends at Bly Manor. With a TV-MA rating for sex, violence, moderate profanity, and frightening sequences,
this mix of horror and gothic fiction is sure to spook its viewers.
Much like how "Haunting Of Hill House" was based off of Shirley Jackson's novel by the same name, "Haunting of Bly Manor" is based off of a novel by Henry James called "The Turn Of The Screw."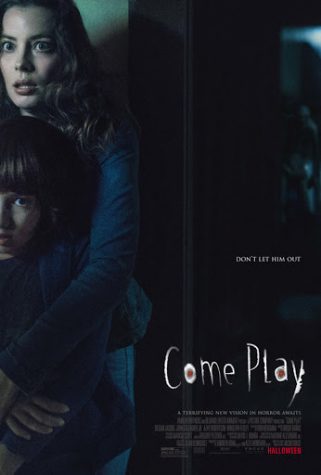 "Come Play"
 In this new horror thriller film set to be released Oct. 30 with a PG-13 rating; a young boy, Oliver (Azhy Robertson), who feels isolated and alone, seeks comfort from his electronics. A dangerous, unknown creature then uses Oliver's device to break into our world, as Oliver's parents (Gillian Jacobs & John Gallahger Jr.) try to save him.
"Hubie Halloween"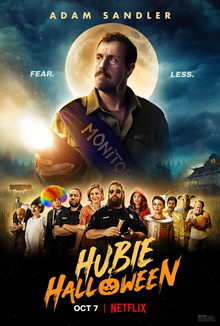 It's Spooky Season in Salem, Massachusetts and Hubie Dubois (Adam Sandler) is the town's eccentric volunteer and object of the neighbors' pranks and taunts. This paranoid neighbor, finds himself in the middle of a real murder mystery.  This Halloween comedy is rated PG-13.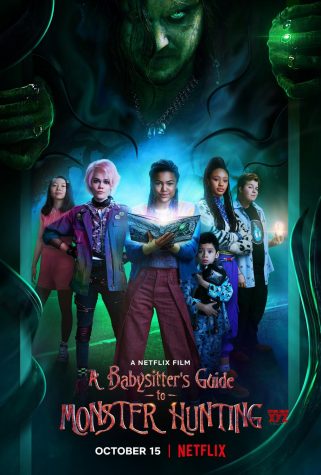 "A Babysitter's Guide to Monster Hunting"
When the child that high schooler Kelly Ferguson is watching on Halloween disappears, she is recruited by a secret society of babysitters to battle The Boogeyman and his monsters that go bump in the night. This is a TV-PG movie starring Tom Felton, Oona Laurence and Tamara Smart.
"Julie & The Phantoms"
Teenager Julie Molina, who just lost her mother, finds herself in the company of three unlikely ghosts who were
once in a 1990s rock band. While finding her way back to music, she joins the band to help the boys achieve their dream.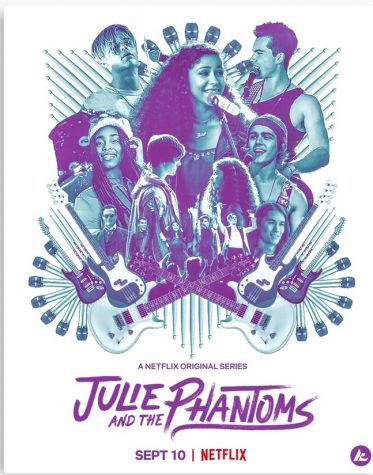 This musical series is rated TV-14.
"His House"
A refugee couple struggles to adjust to their new life in an English town after making a harrowing escape from war-torn South Sudan. However, an evil lurks beneath the surface, threatening to destroy them. This 2020 horror film is set to release on Oct. 23 with a TV-14 rating.