School-Sponsored Homecoming Events Continue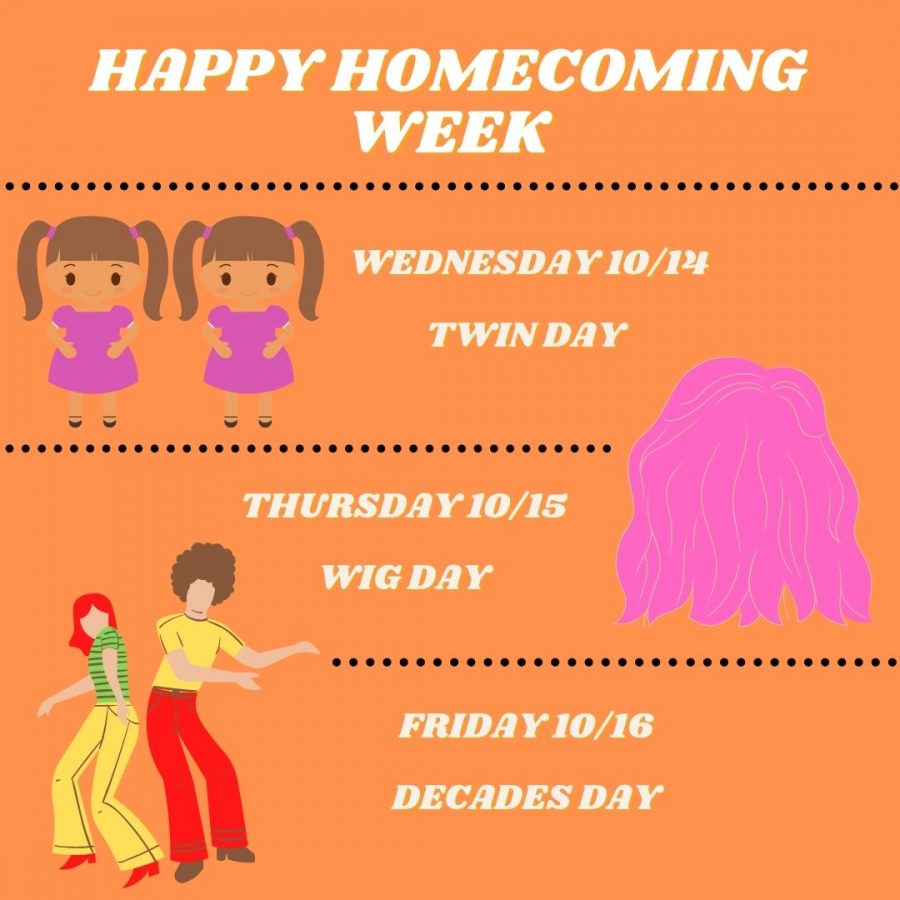 Next week, Oct. 12-16, is homecoming week. Students get to show off their Bearcat spirit with spirit week dress up days, despite the short school week. Students have next Monday and Tuesday off for Columbus Day and a teacher work day. Spirit week officially starts on Wednesday which is twin day, Thursday is wig day and Friday is decades day. 
School-sponsored homecoming events include a pep rally and homecoming court presentation. The homecoming pep rally will be held on Friday, Oct. 16 on the football field during flex. The homecoming game is that evening at 7:30 p.m. The homecoming court will be presented during halftime and the new homecoming queen will be crowned.