School Prevention Measures For Coronavirus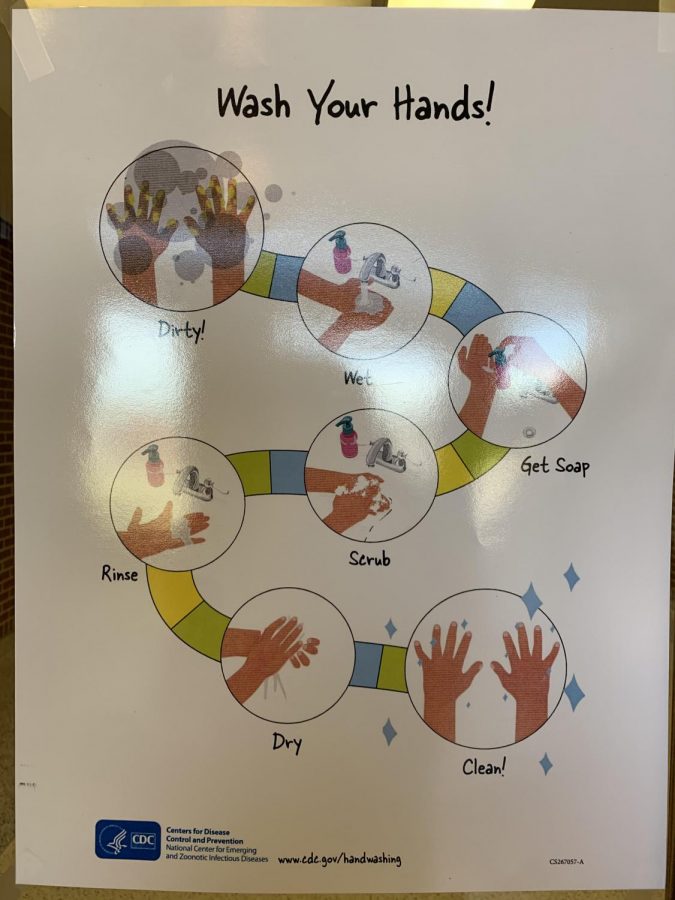 As the Coronavirus (COVID-19) continues to spread, the district is taking preventative measures to ensure the safety of students and staff and messaging students and staff regular updates about what they are doing.
The district is in close contact with the Texas Department of State Health (TDSH), and are keeping watch for updates, while following guidelines and recommendations of both the TDSH and the Center for Disease Control (CDC). The district will send out any urgent information regarding the virus that they receive from the CDC or the TDSH.
All campuses are being cleaned regularly with hospital-grade cleaners and the custodial staff are diligently addressing common-touch areas. Levels of soap and hand sanitizer in the schools for students and staff are being monitored carefully.
Among these procedures,  the district has also put out a list of helpful reminders for the students, staff and community:
Helpful Reminders:
Wash your hands often with soap and water for at least 20 seconds, especially after going to the bathroom; before eating; and after blowing your nose, coughing or sneezing. If soap and water are not available, use an alcohol-based hand sanitizer with at least 60% alcohol. 
Avoid touching your eyes, nose and mouth with unwashed hands.
Avoid close contact with people who are sick.
Stay home when you are sick.
Cover your cough or sneeze with a tissue, then throw the tissue in the trash.
Clean and disinfect frequently touched objects and surfaces using a regular household cleaning spray or wipe.
The district's website also has helpful links on their website for people who want to learn more ways they can take measures to prevent the spread of the virus.
https://www.cdc.gov/coronavirus/2019-ncov/specific-groups/children-faq.html
https://www.cdc.gov/coronavirus/2019-ncov/downloads/stop-the-spread-of-germs.pdf
https://www.dshs.texas.gov/coronavirus/