Aledo defeats Midlothian in overtime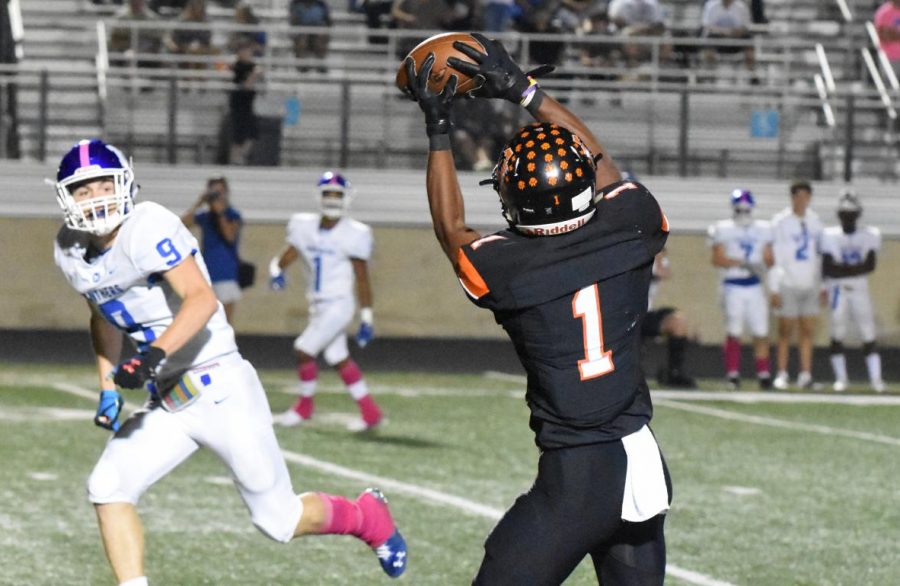 In their week five matchup, the Bearcats beat Midlothian 34-28.
Midlothian got the ball first and set up a run game, while on the Bearcats first drive, they set up a passing game early. Every drive by each team in the first half resulted in a touchdown. 
Throughout the game, the Bearcats were able to get Midlothian to fourth down, but Midlothian would go for it and convert. Since Midlothian is a running team, they ran the clock out with every drive.. 
In the second half,both teams began to slow down as there was a punt by each team. On the Bearcats sixth drive of the game,Quarterback Jake Bishop threw an interception with nine minutes left in the game. Midlothian had a seven point lead, and on the ensuing drive ran the clock down to two minutes. The Bearcats were able to get the ball back and score with only 40 seconds left on the clock. That drive would send the game into overtime.
Midlothian got the ball first in overtime and got a first down, but fumbled and senior safety Nathen Fingar ran it back for a game winning touchdown.
Next week the Bearcats play Burleson on Oct. 11. This will be the Bearcats fourth district game of the season.