Varsity volleyball vs Lovejoy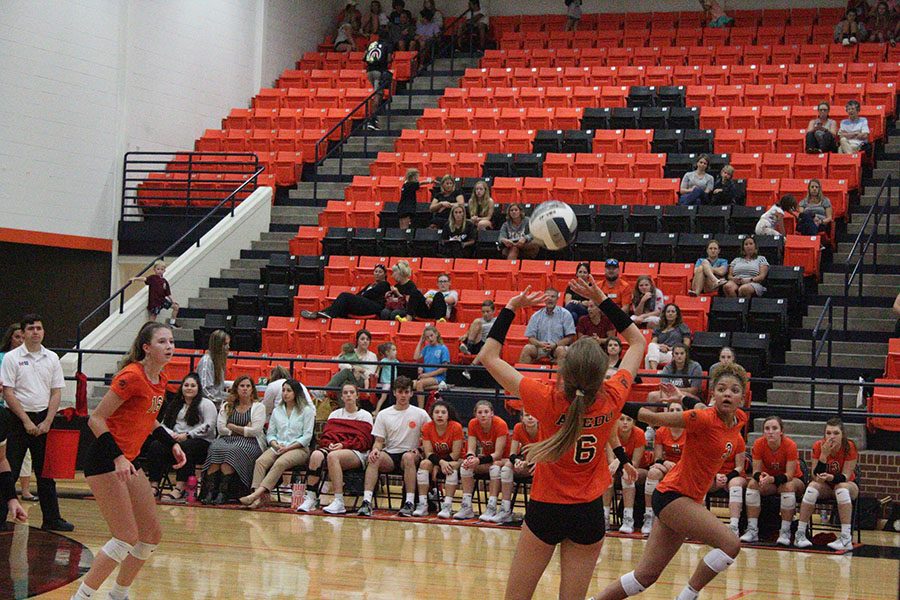 Coming off of a win at Midlothian Heritage in the third set, the varsity volleyball team played Lovejoy Sept. 17. However, the Ladycats could not keep up and lost in the fourth set.
In the first set, the Ladycats held an early lead, and at one point, they were winning the set by seven points against Lovejoy, but the Ladycats could not hold onto it. Lovejoy won the first set 25-23. 
In the second set, Loveyjoy scored first and continued to lead until the middle of the set where the Ladycats took a three point lead and carried it to the end of the set. The Ladycats won the second set 25-22. 
The third set was a back and forth game that ended with Lovejoy winning 25-22. 
In the fourth set, the Ladycats could never get anything going and got behind early. Lovejoy won the fourth set 25-15. 
The Ladycats next game will be an away game against Rockwall Heath on Sept. 20. District play for the Ladycats will begin Sept. 27 against Abilene Wylie.