3 barrels, 2 hearts, 1 dream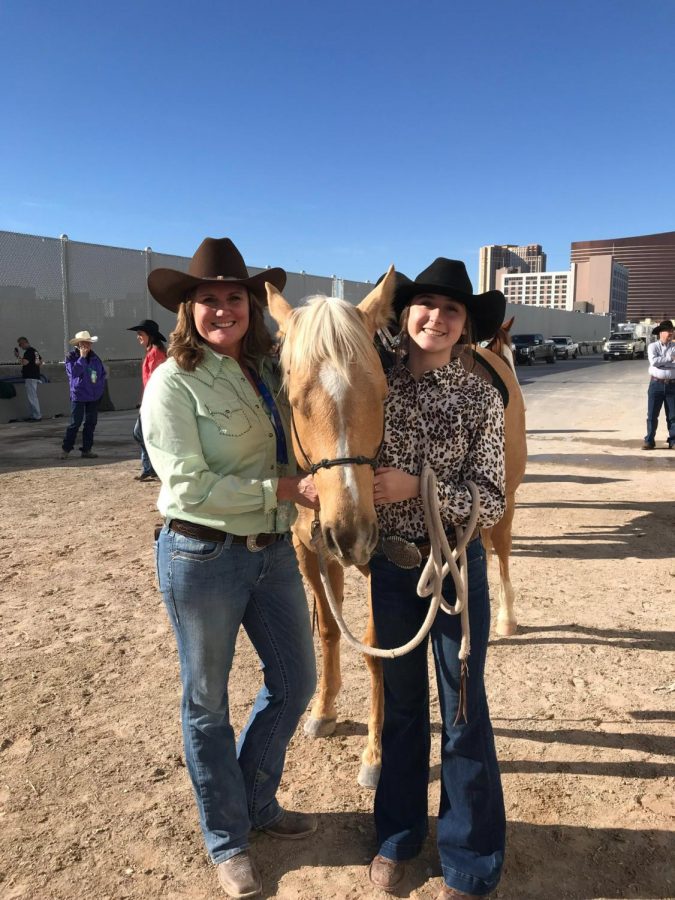 When sophomore Eryn Foust found out she would be attending the Junior NFR Barrel racing competition in Las Vegas, it was a heart stopping moment.
"Me and my family's excitement when I was accepted in the competition reflected of all the sacrifices we made," Foust said.
The long nights away from her family paid off when Foust found out she will be attending this competition in October. For Foust, supportive parents are the special ingredient to her success.
"They are my backbone they do absolutely everything they can to help me achieve my goals," Foust said.
Big goals at that. The NFR competition is prestigious and hard to get into.  What else would you expect from a barrel racing competition Where Foust had to fly 1,000 miles to Las Vegas, Nevada?
The feeling Foust had when everything paid off was unlike any other.
"It's always worth the hard work whether you make it or not. There's nothing like chasing your dreams," Foust said.
This is her second year to enter her horse for the Vegas races, and her first year to qualify for the Jr. NFR.
Although ultimately successful Foust did face obstacles.
"The main obstacle for me was keeping my chin up. The competition in these races are insane, I just had to remind myself that it was just one bad run and to start getting ready to do my best on the next," Foust said.
With the amount of pressure Foust was under, she kept moving on, forgetting the hard days and focusing on getting better.
"You will have bad day after bad day when working with horses, but when you have a good run there is no other feeling that can compare, It's just the moment where everything clicks," Foust said.
For a success story like Eryns you might wonder who inspires her.
''I wouldn't say I have one major person who inspires me there are and there have been so many people in my life who inspire me everyday. I truly am blessed to have those people in my life," Foust said.