Help for lonely hearts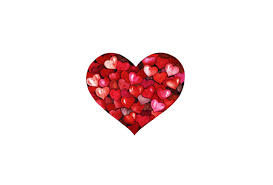 As Feb. 14 approaches, it seems like everybody is planning dates and ordering flowers. But for those not in a relationship, it can be lonely and frustrating. It doesn't have to be. Valentine's Day is a holiday like any other, and everyone has the right to enjoy it, even if they're not romantically involved when it rolls around. Here are some ways to make Valentine's fun on your own.
BUY CANDY: Stores like Walmart stock their candy aisles before Valentine's Day with the expectation that elementary students will need to give each other gifts in decorated shoeboxes. Take advantage of this. Boxes of chocolate are expensive, but for only $3, you can buy 22 packs of FunDip. This strategy works even better on Feb. 15, as all the overstock from Valentine's is marked way down.
MOVIE NIGHT: Watching movies like "Twilight" may make you glad to not be in love. The over-the-top drama and danger associated with people who don't even make much sense together will leave you feeling relieved that you aren't dumb enough to get yourself into a relationship like that. Also, it's always fun to watch vampires playing baseball.
GALENTINE'S DAY: Sorry boys, this one is for the ladies. The hit TV show "Parks and Recreation" established Feb. 13 as "Galentine's Day," a day to appreciate your gal pals. It is traditionally celebrated by Leslie Knope and co. through a waffle brunch and gift bags, but you and your girls can do it however you want, as long as you take time to appreciate each other. And guys, maybe consider a Palentine's Day.
WORK: Keep busy to keep yourself from being bitter. Lots of parents have children in need of babysitting on their date night, and you can make plenty of cash from this venture. Some of your coworkers may be scheduled to work on Valentine's, so offer to cover their shift. You're less likely to be upset about not going to a special dinner if you know you're getting paid.
VOLUNTEER: On the other hand, your free night might be a perfect time to volunteer at a nursing home or a soup kitchen. You can help others who are likely feeling a bit lonely, and it might give you some beneficial perspective regarding how you feel. Even if you don't have the resources to volunteer, there are plenty of opportunities to make Valentines for nursing homes and donate to food pantries. You can help, and it would be meaningful to those going through a difficult time if you did.
SEND VALENTINES TO YOUR FRIENDS: I promise you are not the only one without a Valentine. So, instead of dwelling on this, try gifting Valentines to those who may not be receiving them otherwise. Brightening other people's days is much more rewarding than moping.