Netflix original series worth binging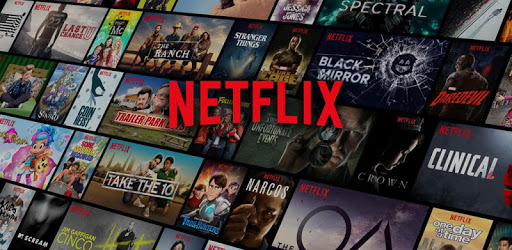 Netflix is constantly updating and putting out original content, making it hard to navigate the sea of Netflix original TV shows spanning all genres. Fear not, as that treacherous sea can be easily navigated with the right guide. Whether you're looking to casually watch or binge in one night, this list of great Netflix original series will help you find what you've been looking for.
Dramedies
"GLOW"
It's the 1980s and WWE is having its gold era of wrestling, but one disenfranchised, oddball director asks, "What about the women?," and births the Gorgeous Ladies of Wrestling (GLOW). This show is loosely based off of the real G.L.O.W. ladies from 1986-1990 who quickly rose to fame doing campy wrestling during the show's run. In the show, Ruth Wilder, an aspiring but failing actress finds the GLOW auditions and quickly puts her heart and soul into it, along with some other misfit actresses who couldn't make it in the regular Hollywood scene. All sorts of drama is mixed in when her ex-best friend Debbie, whose husband had an affair with Ruth, joins the set. GLOW is a funny blast from the past with a diverse cast and good amounts of drama to even it all out. It's good for casual viewing or binging.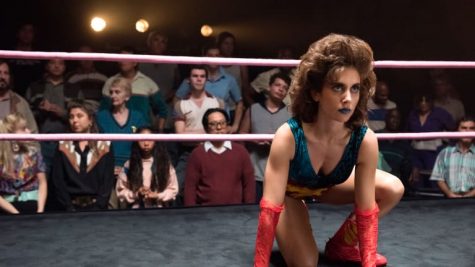 "Russian Doll"
On Nadia's 37 birthday, she parties, and then dies, but she somehow ends up in her best friends' bathroom at her birthday party from earlier that night. She blows off the weird feelings of deja vu and tries to enjoy her party, only to die again that night, and once again end up alive back in the bathroom. By her third death, she realizes this is all not a dream and tries to get down to the bottom of her weird life cycle. Russian Doll has sweet, short, bingeable episodes filled with humor and the drama of constantly dying. Although it's relatively simple at the beginning, a huge plot twist in the middle of the series deepens interests. Nadia also works through things from her past that had burdened her before and strengthens her human relationships, as one who can die at any moment might do. This series may not sound the most exciting, but offers more than one could imagine once watching it.
Dramas
"You"
Joe is a good guy who has this big crush on a beautiful girl and aspiring writer, Beck, who came into his bookstore randomly one day. It can happened to anyone, right? Joe also stalks her physically and online to wedge his way into her life so they can spend their lives together forever. Everyone wants, or in Joe's mind, needs someone to help them through life, someone good who will protect them. Joe is beyond determined to be that for Beck, removing any obstacle that's in his way. "You" mixes a pedestrian but sweet romance with suspense, horror, and the mixed feelings of if Joe is really that bad or not. The conflicting feelings brought out by Joe lassoes viewers' attention, making this show super bingeable. The real horror is that there's only one season for now.
"Black Mirror: Bandersnatch"
The Black Mirror series is either loved or hated, but the special "Bandersnatch" brings something very new and exciting to the game. Although it's technically a movie, it's ties to the series earned it a spot on this list. Bandersnatch brings the world something it has never seen before: an interactable movie. It mimics a "choose your own adventure" book, where viewers make decisions for the character and all decisions change the path of the character. The story revolves around young programmer Stefan Butler who is adapting the book "Bandersnatch" into a choose your own adventure game. While doing so, he slips into the dark past of Bandersnatch's author and starts to question reality, especially the one the viewer controls. Those looking for mental stimulation with entertainment are in luck with "Bandersnatch".
Comedies
"Disenchantment"
From producer Matt Groening, who also produced The Simpsons and Futurama, Disenchantment provides a trio of unlikely heroes trying to accomplish their individual goals and avoid responsibility. Bean, alcoholic and gambling princess of the crumbling kingdom Dreamland, manages to avoid her royal duties, but she gets into bigger fantasy messes while doing so. In the first episode, she maneuvers her way out of an arranged marriage, but not without the not-so-bright prince plunging his head through a sword, and stays alive, painfully, the whole series. She's also greeted by her own personal demon voiced by Eric Andre, who is a roughly cat-looking fellow who goes by Luci. Although a demon, Luci doesn't aim to torture anyone or anything, and gets annoying at most. The third and final member of this misfit trio is Elfo, a small elf who was born into a magical place where he makes candy all day. But Elfo longs to see death and real struggles in the real world, like any person would, and ends up finding Bean and Luci. For those who found shows like Futurama funny and entertaining, Disenchantment will be a hit.
"Big Mouth"
Puberty is awkward. It's inevitably awkward. Although this show is often brushed off because of its unattractive animation style, Big Mouth provides the relatable awkwardness of puberty mixed in with the occasional music number, ghosts, and "hormone monsters." It features comedians like Nick Kroll, John Mulaney, Jordan Peele, Jenny Slate, Kristen Bell, Maya Rudolph, Jason Mantzoukas, and Fred Armisen. The casting is flawless and so is this show. It covers everything from a girl's first period to parents divorcing and depression. Although the humor can get crude at points, it's possibly the most bingeable show on Netflix. It provides a good laugh plus relatable experiences that everyone is glad they've passed.
"Grace and Frankie"
It's always hard when someone's partner comes out as gay. It's even harder when that someone is in their 70s and suddenly has to readjust their whole life. That's what happens to Grace Hanson  (Jane Fonda) and Frankie Bergstein (Lily Tomlin) when their husbands come out as gay, and furthermore in love with each other and wanting to marry. In the past, Grace and Frankie had been opposites and almost enemies, but once their husbands leave them, they are forced to band together to get their new lives on track. The polar opposite personalities of Grace, who is uptight and refined, and Frankie, who is an old free-spirited hippy, keeps things interesting in their lives and throughout the show. The show released its fifth season earlier this year and is confirmed for a sixth season, so it's time to binge.
"Aggretsuko"
Most red pandas are cute and cuddly, which goes the same for Retsuko's physical appearance. But after going through an arduous day at work with a sexist and belittling boss, as well as an overwhelming workload, Retsuko likes to get away. What's her escape? Death metal karaoke. Watch Retsuko and her daily struggles in her adult life mixed with the hilarious death metal scenes in this anime and viewers will be hooked. Unfortunately, this is one of the shows Netflix doesn't put out quickly, so don't binge it all within a day.
Action
"The Umbrella Academy"
Ever wanted to watch the freakiest superheroes save the world from the apocalypse? On the same day in October, 1989, 43 babies are randomly born, practically from nowhere, and billionaire visionary Sir Reginald Hargreeves buys seven of them from their mothers, believing they have superhuman or supernatural abilities. He creates a team of six (one child is not included in the team), young superheroes, who were the saviors of the world. But after one brother dies and another disappears, the team disbands, and are only reunited for their father's death. The missing brother, simply named Five, reappears from a tornado of light at the funeral and brings news of the end of the world from the future. The team, while uncovering family secrets and healing old wounds, does their best to band together and save humanity from the impending apocalypse.
Reality
"Queer Eye"
Netflix's reboot of Queer Eye for the Straight Guy is nothing short of amazing. The Fab Five, consisting of Karamo Brown (culture), Antoni Porowski (food and wine), Bobby Berk (interior design), Tan France (fashion) and Jonathan Van Ness (grooming), come into both straight and gay men and women's lives not only to change their exterior, but interior too. Queer Eye is the peak of feel good shows, and while viewers watch others change, they also feel inclined to change, whether it be a new haircut or mending relationships. There's so much happy crying and "feels" throughout the series, which just put out season three. The Fab Five have outstanding personalities and trigger many hilarious moments. There's also a "Hip Tip" at the end of each episode where the Fab Five gives viewers fashion, home, grooming, food, or life advice to use in their own lives. Queer Eye is without a doubt a 10 out of 10.
With all the amazing original series on Netflix, there's barely any time to spare. Shows with multiple seasons are going to take a while to get through, so binge away.