Last minute gifts for your Sweethearts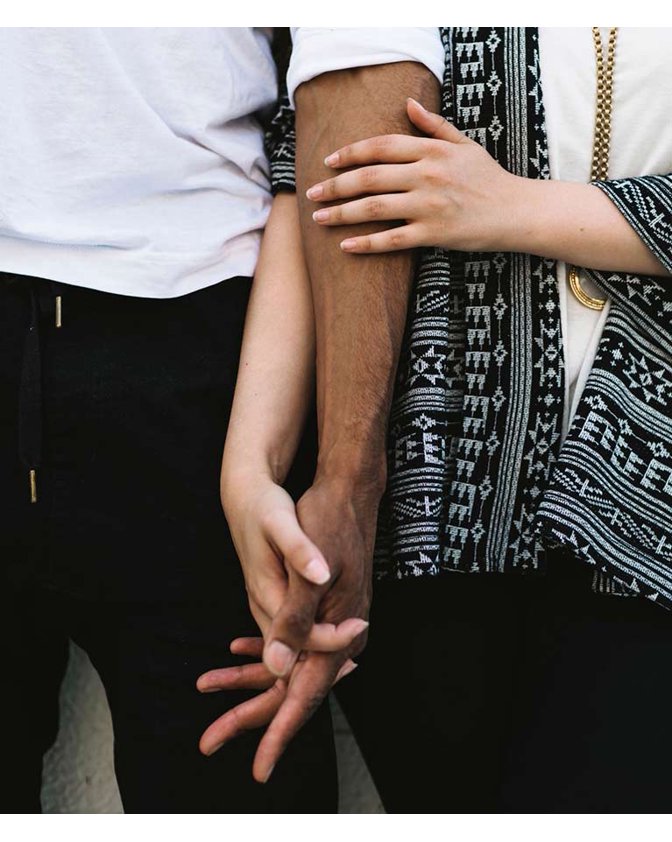 Valentine's Day: A holiday to celebrate the happy couples in life and a bitter reminder for the singles. Many couples struggle to find meaningful gifts in the weeks leading up to Feb. 14 or simply wait last minute. This list will provide last-minute gift alternatives for girlfriends, boyfriends, or even friends that want to express their tokens of affection on the holiday of love.
Girlfriends
  

Jewelers Sterling Silver Initial Heart Pendant

– Getting this gift for your girlfriend with your initials can be a sweet gesture she will love for ages. This necklace is available at Walmart for $22.99.

  

Mini Heart Plush Throw Blanket-

Your girl will cozy up in this cream-colored throw that will remind them of all your sweet moments together. Available at Target for $9.99.

  

Costco Teddy Bear-

These iconic Costco bears are a gigantic expression of the amount of love you have for one another. Other giant stuffed animals, such as alpacas and sloths, can be found at Walmart and Target for prices ranging from $20-50.

  

Valentine's Day Milk Chocolate Guitar-

For those with a musician in their life, this edible guitar can hit a good note while creating a festive and loving gift for the

chocoholic in your life

. Available at Target for $3.99.
Boyfriends
    

DecorHouzz I Love You, I know Embroidered Pillow Case-

For the nerd in your life, get these Star Wars Han and Leia themed pillows so the last thing they have to think about at night is you. Available for $21.90 on Amazon.

  

iJoy Matte Premium Rechargeable Wireless Headphones with Mic-

This $16.99 Amazon gift comes in many different colors other than black and is a cheap but alternative gift for your boy who loves to listen to music or plays video games.

  

Fruit of the Loom Men's Poly Waffle Pants-

These jogger pants are good for naps or endless cuddles. They are available on Amazon for $10.88, or you can check out Walmart for alternatives.

  

Cavalier Jewelers Wedding Band engraved I Love You-

This classical jewelry is simple but effective for a touching and memorable gift for your boyfriend to wear and show off. Available at Walmart for prices ranging from $9.89 to $11.89.
Friends
  

The Notebook" / "The Time Traveler's Wife" Double Feature

– For the hopeless romantic in your life, this double movie box set features two iconic love stories, both adapted from book to screen. Warning, this must be watched snuggled up in a warm blanket with a box of tissues nearby. Available on Amazon for $12.79.

  

One Piece Heart Shaped Rimless Sunglasses-

For your stylish, photogenic friend who always seems to be taking aesthetic selfies or in need of a fashionable pair of sunglasses. The triple pair comes together for $16.99 on Amazon.

  

Fabric Flower Cat Ears Headband-

For your friend who wants to look stylish or mimic Ariana Grande's look, this is a must. A cheap accessory available on Amazon for $8.99.

  

Mindful Relationship Habits: 25 Practices for Couples to Enhance Intimacy, Nurture Closeness, and Grow a Deeper Connection-

A sensitive gift for the friends who have experienced bad relationships, are entering a new one, or just want to learn more tips, this book combines healthy relationship skills for a successful coupling. Available for $12.59 on Amazon paperback.
If you opt for a more classic approach, Trader Joe's has low prices for flower, rose and tulip bouquets for your special someone.
Whether or not your spending the day with a special someone or alone, make sure to tell everyone you love how much they mean to you and spend the day of love with a positive attitude.